Please note: our PRODUCT LIST is currently being updated.

Black Flood Table - 4 ft. x 4 ft.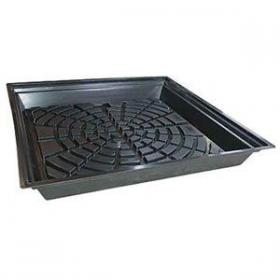 2x4 • $55.95
3x3 • $59.99
4x4 • $84.95
4x8 • $119.95

The Active Aqua HGFT44 4X4-foot black flood table from HydroFarm is the ideal choice for your plant draining needs. The superior grid pattern and multi-level drainage channels promote fast, thorough drainage, while the multi-drain positions offer versatility in growing set-ups. This flood table is made from durable, high-impact ABS plastic, and is built with stronger corners and thicker walls all around for easy cleaning and longevity.